Volunteer Nepal was fortunate to host a group of student volunteers and their chaperones from NYC at the beginning of July. Adam Aronovitz and Alissa Bilfield were volunteers with us many years ago and have returned a few times since in different capacities. This time it was with Adam's NGO Global Routes Org. This group was under Alissa's leadership in conjunction with Ruth Rabiott and her NGO HEAF. Taking a break from volunteering, they planned a great July 4th afternoon celebration for all our children, our Chelsea teachers and Volunteer staff.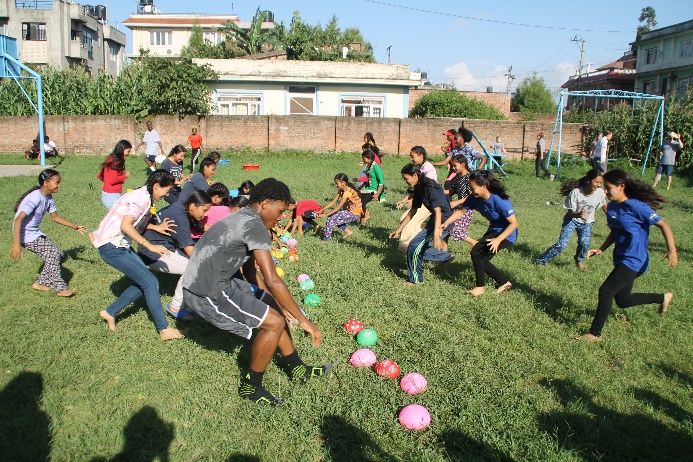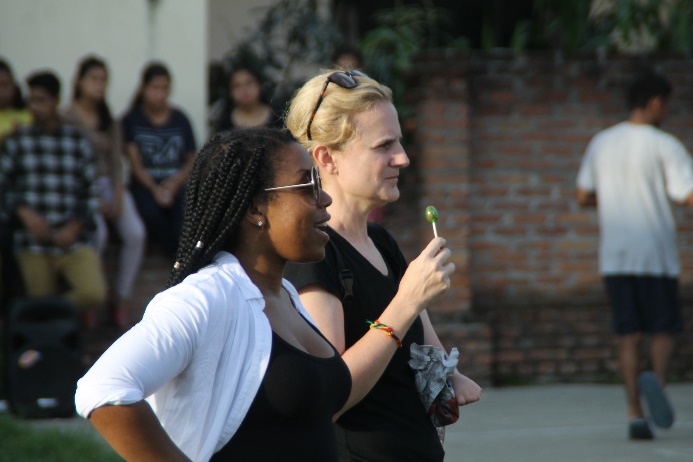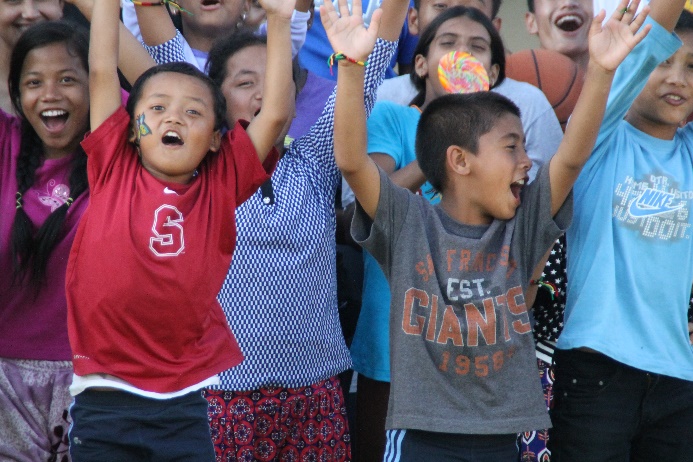 Bottom left: Ruth Rabiott and one of her chaperones, a recent Davidson College grad, who is entering Columbia University this fall. Middle right photo: Chanda, a PhD holder and fellow chaperone with her new friend Chiya. These two hit it off and have become pen pals.
*****
On the educational front we had a first for NOH. Khusbu was ranked number one at Skylark for the "Boost-up" exam given to the children in preparation for their school leaving exam which will take place in March. This is a huge achievement. Other children performed very well in their regular first term exam as seen below.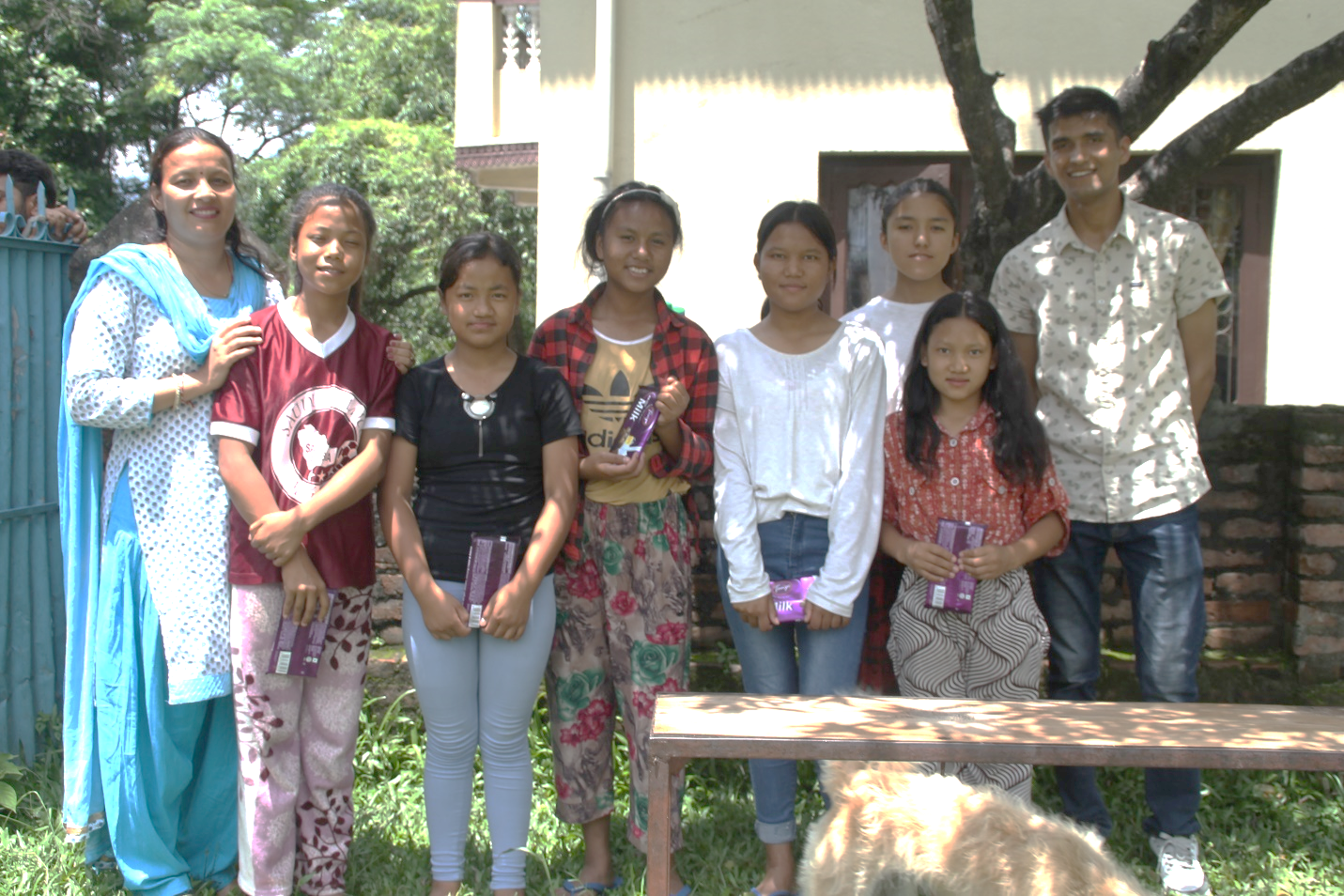 Mrs. Pandey, our Director of NOH, Manisha ranked 3rd, Samita ranked 1st Mankumari ranked 3rd, Pushpa ranked 1st, Khusbu in rear, Sarita ranked 2nd, (missing is Kajul who ranked 3rd), all in their separate classes for their first term exam and flanked by Prashanna, whose incredible effort as the Director of the Chelsea Center deserves much of the credit.
*****
The first week of July was spectacular, a very busy and poignant one culminating in the ceremony in which we honored the union of Sam, Anita, and Hope. Family and old friends came from four countries to honor them.
From the left: Vinod (Anita's brother), Sam, Alecia (Vinod's wife), Anita and Hope, Ted, Papa, Parks (Justin and Laura's son), Jake, Laura, Justin (Laura's husband), Blanca and her partner Victor. Missing from the photo is Sunita, Anita's twin who flew in from her job in Kuwait. All of these folks began volunteering with us 10 years or more ago and have remained good friends ever since.
*****
The Ceremony: July 7th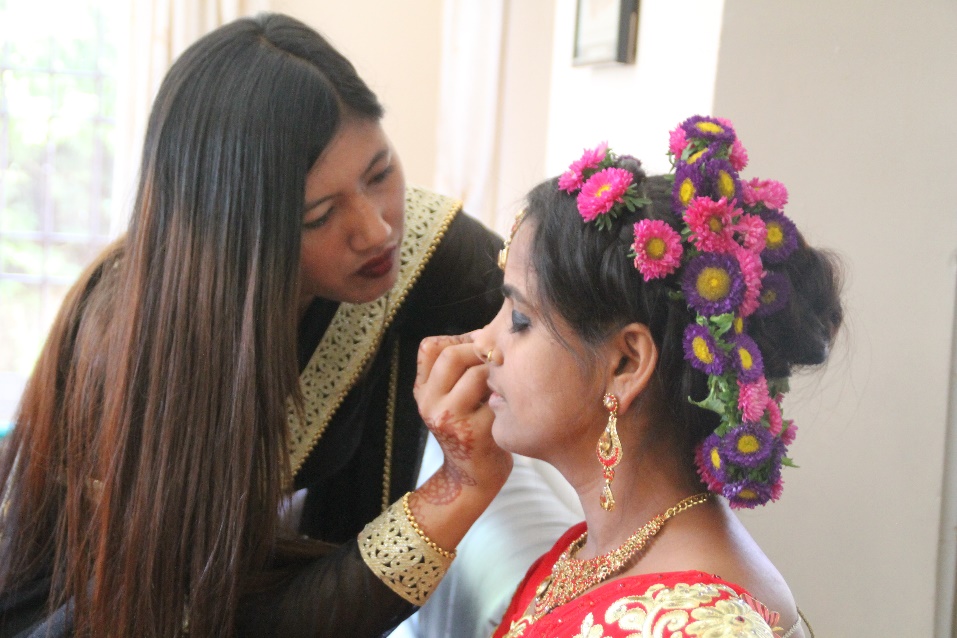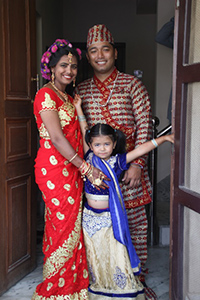 Our daughter Asha doing the make-up, hair was done by our daughter Naumaya, and garland by our daughter Sarita. In the photo on the right, Anita, Sam and Hope meeting all our children and staff who had come to walk them to the Skylark School where the ceremony was held.
Anu, class 10
Bimala holding the daughter of our daughter Srijhana, and Samjhana
Alicia, Sushmita, and Kailashi
Our daughter Sangita and her daughter Sankriti
The exchanging of rings
Ranjana
Purnima, Srijhana, Chiya, and Saraswati
Santoshi, Akkriti, and Ranjana
Kanchi and Hope walking to the ceremony
Entering the tent to a standing ovation scared Hope
Ram singing Paul Stookey's "Wedding Song"
Anita surrounded by her family
Laura and Justin
Selina and friends dancing
Bhumika as Sam in a beautifully performed play about how Sam and Anita fell in love (with a little help from the children)
Alicia, as Anita, in a scene that brought tears to everyone

Sangita, Pramila, and Lalita, I brought them from our home in the western region when they were 10, they remained roommates and best friends until Sangita's marriage three years ago, this was only our second time together since. And on right, the actors along with Sam and Anita.

Gita
Our good friend Lou and Sumitra
Our daughter Meena looking radiant

Victor and Spanish film star Blanca, who spent a week working with the children on their play. She has been a constant friend for ten years now.

Cutting of the cake
Sushma
It is quite hard to summarize the day's gathering and the strongly felt emotions exhibited by all those who came in honor of Anita and Sam, over three hundred strong. Tears of happiness and those of a separation nearing, deep laughter slipping into wet-eyed quietness, a day bringing us all to ponder our own lives, our own milestones, and our preparedness for tomorrow. Godspeed Anita, Hope, and Sam.
*****
As I write this update I am pleased to report that Anita, Hope, and Sam have settled into their new lives. They are living presently with Vinod and Alecia, and Anita's parents in a beautiful Hindi community where all the residents are young brilliant people brought there by the many firms in the Research Triangle of North Carolina. A lot of the residents have brought their aging parents and they carry on the wonderful traditions of Hindi family life, and community. Hope quickly made friends with three neighbor girls her age and they spend evenings riding their push scooters on the safe sidewalks while parents meet and chat, celebrating the good things of life, like friendship and family, every day.
*****
On July 25th we did our annual "Puja" for the new college students at 5:30am on their first day of school. This is year eight and unique in that it did not rain as it has in all seven previous years. An auspicious sign for these seven.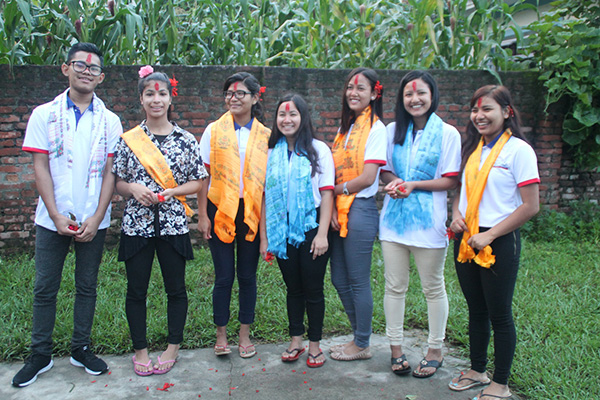 Hari, Sumitra, Ramita, Aliza, Anisha, Bimala, and Rupa. (college uniforms yet to arrive, but college t-shirts provided, Sumitra feared getting hers stained so did not wear it.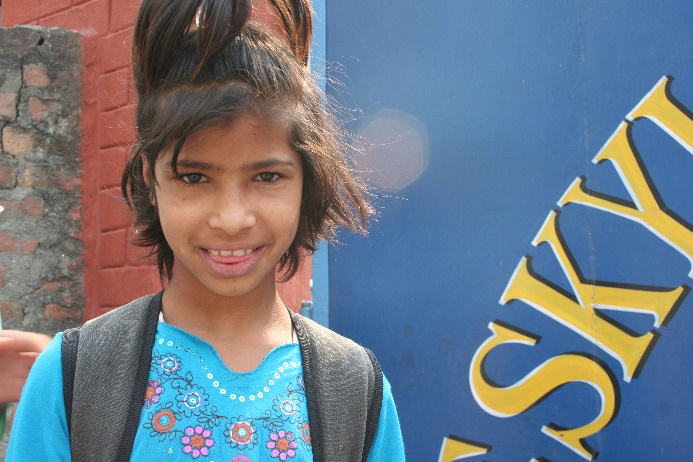 Hari and Sumitra, rescued from the same orphanage in 2007

Aliza and Anisha both rescued in 2007 from having been sold into indentured servitude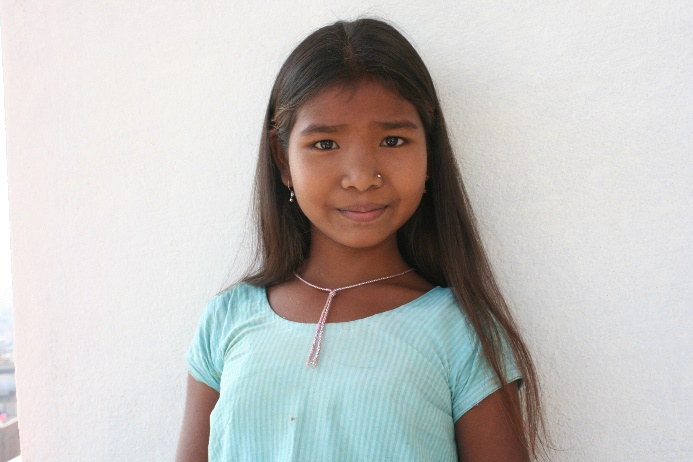 Bimala and Ramita, also both rescued in 2007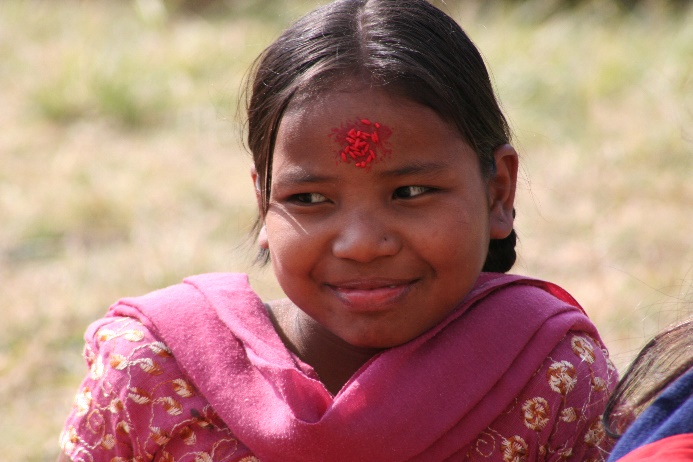 Rupa, as well rescued in 2007
All these children have worked very hard to achieve what they have earned. Each of them have part or full time jobs which they attend to six days a week, as well as college six days. They are responsible, loving, and sincere young adults, in possession of what it takes to lead a happy, purposeful, and productive life.
*****
On Saturday August 11th we will say goodbye to Dhiraj. With commendable fortitude he has taken on the challenge of attending school in Australia. Dhiraj took extra classes to round out his already impressive resume, talked daily about going, imagining himself there, filed paperwork accurately and timely, took on applying for loans, seeking acceptance at a well-reputed small college in Sydney with a good IT program, sought and received recommendation letters directed to the college, laid out his plan for the next few years to us in how he would manage this, and sought the guidance of a consultant for college admissions, finding a very good one who was as impressed with Dhiraj as we have always been and went to bat for him. Piece by piece over the last year things fell into place, he received loans, was accepted at the college of his choice, and had only to receive his visa as the last hurdle, and on Tuesday of this week, while on a borrowed scooter he received a call from his consultant who advised him to pull the scooter over and turn it off for a moment, and when he did the consultant gave him the good news. A year's worth of devotion to a dream was rewarded.
| | |
| --- | --- |
| | |
| Rescued from the same orphanage with Hari | Charming Anita at seven at Papa's House |
| | |
| Early days at Skylark | Dhiraj has always believed in himself |
| | |
| Dhiraj at his farewell Puja | Our Director Sunita Pandey giving Dhiraj a Tika |
*****
NOH has 54 children currently in college (grades 11-12 or plus 2) or university. In April of 2019 fourteen more will join them. As mentioned earlier this is our eighth year of sending children to college and thus many of the original group are now in their careers. Looking back over time at these young men and women who came to us while very young is incredibly touching. Many individuals who had first hand experience with the NOH family became such kind supporters, offering what they could and when they could. And then there is Toni Thomson, the extraordinary film maker who made the documentary on NOH, What It Takes to Be Extraordinary, which continues to generate new supporters, and through her "Possible Worlds Foundation," provides yearly support. Amanda Tapping and Jill Bodie who started "Sanctuary for Kids" in Vancouver and made us one of their first beneficiary's 11 years ago, have been an extraordinary support over the years allowing us to bring more children in desperate need, into the family. Laura and Justin Nimick, (shown above in a couple of wedding photos) who began "Life's Handy Work" to help support our educational program, after Laura volunteered with us ten years ago. There has been a handful of unsung heroes, incredibly kind donors who have always sought anonymity, but have year after year given with such warmth and grace to help our children succeed, to all of you the NOH family salutes and carries your kindness and care in our hearts.
NOH started Volunteer Nepal in 2005. The program connects volunteers with talent and passion to poor villages across Nepal in great need. It has been a very robust program that consistently makes big differences in the lives of individuals, families, and communities that in many cases had not experienced westerners before. Through Volunteer Nepal's volunteers we have been able to financially support education programs in many areas, as well as bringing qualified teachers to them. We have been able to run medical camps for remote areas, and after the earthquake of 2015 Volunteer Nepal staff was at some of our placements devastated by the quake within 2-3 days bringing blankets, food, tents, cash, to the people there. Long before others arrived Volunteer Nepal brought a lifeline. Some of these places were very difficult to reach, but we did, and we returned many times to restock what was needed.
Volunteer Nepal fees make all that possible, and also goes a long way towards the operational cost of NOH and its many outreach programs that are designed to provide meaningful assistance for children in need in Nepal.
From the beginning it was our goal to one day be able to do all we do in a self-dependent way, and Volunteer Nepal was part of that concept. We are still years away from reaching that goal, and with the number of children we have in college and more than that still behind them we will continue to need the support of the broadening family of NOH. Our children are the living embodiment of the mythological Phoenix, rising from the ashes of their early childhood traumas to become the exceptional young men and women, generous in spirit, they have become.
And below, some photos of the future great men and women of NOH.

Enduring Brother's Day in 2017, I laugh so much with this photo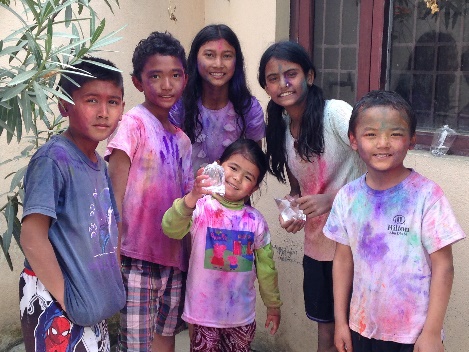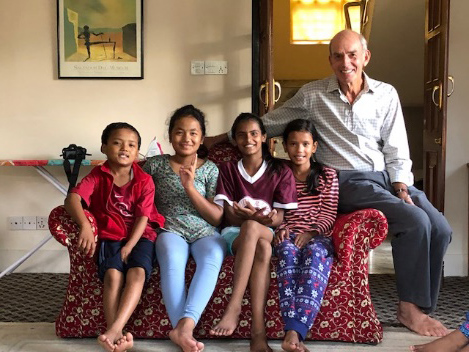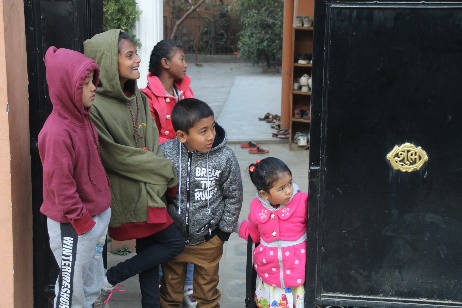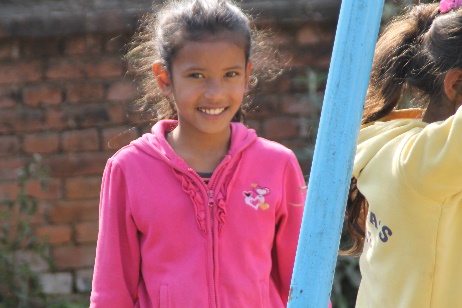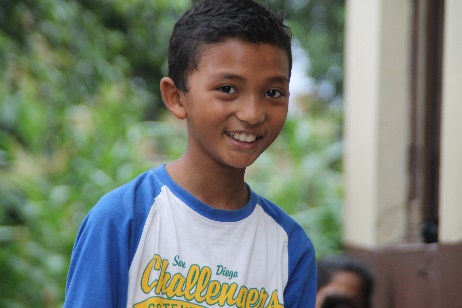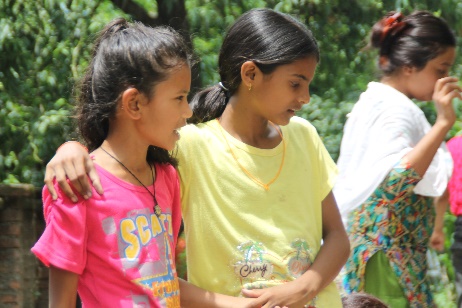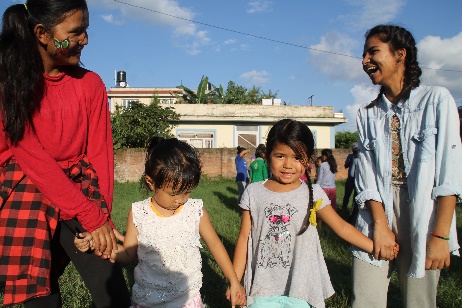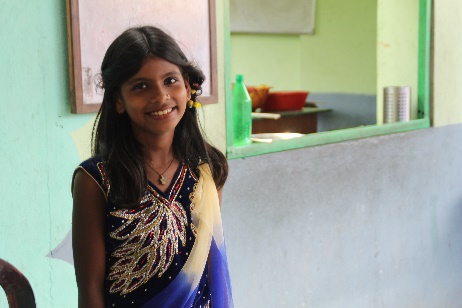 Thank you, all my best,
​Papa