Papa's House is a big family, with each child's joys and fears, laughter and anxieties, accomplishments and setbacks, dreams and hopes deeply felt by all the children and staff. The Nepal Orphans Home family extends beyond Papa's House in Nepal to the boards of directors and advisers, the hundreds of volunteers, friends, and donors who have supported our mission over the years.
Below are just a few of the children who have come to Papa's House. All were either former kamlaris or children whose families could not or would not adequately provide for them—children sold into indentured servitude, abandoned, orphaned, or neglected.
Kaushila is fluent in three languages, conversant in a fourth. After the coronavirus ends, she will be leaving for Germany to work as an au pair for one year, followed by attending university there.
Urmila has completed three years of Dental College and was the highest scorer among hundreds in her entrance exam.
Tilak has completed his first year as a university-level engineering student and holds a black belt in Taekwondo.
Sujan excels in competitive Taekwondo as a black belt and is a science major in college.
Anisha will complete her college studies this year with a degree in Humanities and has worked caring for orphaned babies at Bal Mandir for two years. She is planning to do further studies in Social Work in Germany.
Ashok started a successful business, Brothers Café, two years ago while completing college. The business now supports him while he does graduate work in Information Technology.
Sumitra is finishing her college degree in Business Management and is a teacher in our Adult Education program at the Chelsea Center. She earned her black belt in Taekwondo and has competed in tournaments.
While finishing his college degree in Science Rajan has studied photography. He tutors students and has started a popular Photography Club which meets on Saturdays at the Chelsea Center. He loves teaching.
Lalit is about to finish year one at university where he studies computer science. A serious student, he received the top score in his last year of college among all our children. A gentle soul, he also has mastered Taekwondo.
Ankit taught in the adult education program at the Chelsea Center for two years. He has devoted his last six months as a candidate for the British Army's prestigious Gorkha Division. In February he will be inducted.  
Lalita was rescued from indentured servitude at 12. She completed her degree in hotel management, learned Mandarin and was an intern at a four-star Hotel in Beijing China when the coronavirus came.
Srijana has studied computer science for six years. She hopes to complete university in IT in Australia starting in 2021. She started a popular IT club at the Chelsea Center where members develop programs and teach younger children.
Ishwor scored the 24th highest out of over 800 students in the entrance exam for medical technology. He is in his second year of five for lab technician studies at a medical college.
Sabina studied German at the Chelsea Center and has completed one year in Germany as an au pair. She has now been hired as an apprentice in social work at a large German orphanage. After one more year she will be eligible to attend nursing school in Germany.
Sushma is in her third year at University for her bachelor's degree in social work. She has been a teacher in our adult education classes at the Chelsea Center for two years.
Sarita was rescued from indentured servitude at 14 years of age and had not attended school much before then. She has now completed college with a degree in humanities and has learned Japanese. She has been accepted to university there and will attend after the coronavirus pandemic is over.
During college Himal was the House Manager for Volunteer Nepal. He is now studying information technology in Brisbane, Australia.
Nama plays basketball for Nepal's National Team. He is in his fourth year of college as a Humanities student where he has received a full scholarship. He has earned his Basketball License as a referee and also coaches at his alma mater, Skylark School.
Dhiraj is in his final semester towards his bachelor's degree in computer science in Sydney Australia. He has worked a sixty-hour a week job, which he loves, since his arrival two years ago. This has paid all of his tuition as well as supported him. He never took a break between semesters so that he could finish quickly. Last semester he scored a 4.0 GPA and he will attend graduate school there in CS.
Education has always been Anita's greatest desire and she has always tutored her Papa's House brothers and sisters. She has completed high school and will begin college as a science major after the coronavirus. She was named Miss Skylark in her last year of high school.
Puja is a student of social work at a university in Australia. She has two part-time jobs that she attends to daily. She plans to be famous in the academic sector of social work.
Chham started a successful trekking company three years ago and has received his government license as a high-altitude guide. He graduated with a bachelor's degree in social work. During the pandemic he has returned to his poor mountain village to teach and rebuild dilapidated structures, just as he did after the major earthquake in 2015.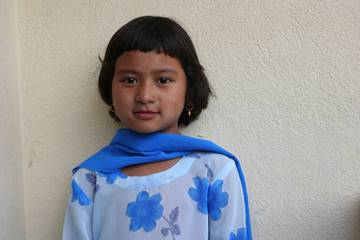 Anumaya has spent the past year working at an 800-year-old family-owned winery/estate in Portugal. She earned her college degree in hotel management. This job was arranged through a Portuguese man of high honor and long-time friend of Nepal Orphans Home. The staff is small, and each member works in every department to learn it all. Some of the other staff began there at her age and are now approaching retirement. They entertain guests from around the world. She is learning Portuguese and so much about life.
Apsara is about to finish her first year of computer science in university.  She is a tutor, and a very devoted student who always achieves high marks. She hopes to do graduate work in America in two more years.
Sita is an artist. This is her passion, but it comes after her studies in business management and her teaching position in adult education at the Chelsea Center. She loves teaching, and the smiles she receives when an auntie really understands something for the first time.
Ram Saran has completed his undergraduate courses in hotel management. He was an apprentice at a luxury hotel in Beijing when the coronavirus came, and he returned to Nepal. He was learning Mandarin in order to perform his duties. His two passions are photography and Taekwondo, and he managed to work on both daily while off duty from his job. He is spending time during the pandemic back in his village where he has elderly parents who are extremely poor. He has been handling the farm work for them. They could not support him and sent him away when he was young. He appreciates his time with them now.
Rabindra is in his final year of a Bachelor of Business course at university. He has been the bookkeeper for the Papa's House NGO office for almost two years. He is also in charge of our Outreach program that cares for the welfare and education of children living in a home for the blind. In addition to other work there, he tutors the children.
During college where Ram studied hotel management, he worked as a lifeguard at a small resort. During the winter he had other duties to perform. Then he joined an advanced program in hotel management, learned Mandarin and went to Beijing, where he started his training in a Japanese restaurant in a paid position for a one-year degree program. He will return there when the coronavirus allows.
Kamal has worked hard during his college years so that he could, with help from NOH, support his four cousins in school. He attended teacher training and earned a job teaching our aunties in the Chelsea Center. He did this for one year and saved his money to attend university. However, the coronavirus came, and he returned to his village to be with his elderly mother. His village is one of the poorest in Nepal. The Maoists killed his father when he was young, and he was sent to Kathmandu and taken in by NOH. Now back in his village, he has used his money to build a small home for his mother.
Anu has become a gifted teacher of the adult women at the Chelsea Center. She is serious about her trade. During the lockdown in Nepal she has taught a number of the women daily, online. She is making a big difference in the lives of many.
Sapana (formerly Rita) has worked for a finance company for three years and has a degree in computer science. She has learned German but was recently offered a job at a prestigious old winery/estate in Portugal near where her friend AnuMaya is working. She will leave Nepal after the coronavirus ends.
Kamana is happy—always! She worked at Nepal's very first Mexican restaurant for a year while attending college, after the Mexican family that started it spent a Saturday with us. They were impressed by her personality and smile and asked if she would like a job. She has a college degree in management, and a world of plans after the coronavirus ends.
Bhumika completed college and is almost finished with her first year of computer science in university. A very petite young woman, she has the warmest smile you would ever receive. Serious in her studies, she has always been full of good cheer and has felt that life is good, and the world is her oyster.
*****
There has been a lot written in the past few years about orphanages and children's homes. That they are inherently bad. The idea of institutionalizing children is, of course, something to avoid if possible. But what has not been adequately addressed, it seems to me, is how to care for the children rescued from slavery, whose parents sold them and refuse to have them back. And the children who have lost one parent, and then when the remaining parent remarries, the child is abandoned. And the children during the Maoist insurgency who lost a father and were in harm's way living in destitution with a mother abused by soldiers. And the children with parents so poor that eating at all was insecure, and so they sent their children away.
NOH has always offered to support the children who have some relatives with them in their villages, since we recognize that all children, if possible, should grow up with a parent in a nurturing home.  When this is not possible, Nepal Orphans Home has provided for them, living up to our mission: 
Nepal Orphans Home attends to the welfare of children in Nepal who are orphaned, abandoned, or not supported by their parents. NOH provides for the children's basic needs of food, shelter, and clothing, as well as schooling and health care, and administers to their emotional needs with love and compassion, allowing them to grow up in a nurturing environment. Our mission is not just to rescue children from abject poverty, but to enable the children to develop and realize their potentials.
Whenever possible NOH has also worked hard to reunite children with a parent, or parents if they exist, and to help them, over the years, to establish a relationship. We have encouraged the children to spend a month each year during the Dashain festival time in their village to better understand the daily life and what their situation might have been.
We are immensely proud of all our children. Each child feels special among their many brothers and sisters, and each has achieved a high standard of character development and understanding of life.
We are proud of what we have been doing, with your help, for children in need since 2004.
Thank you,
Papa