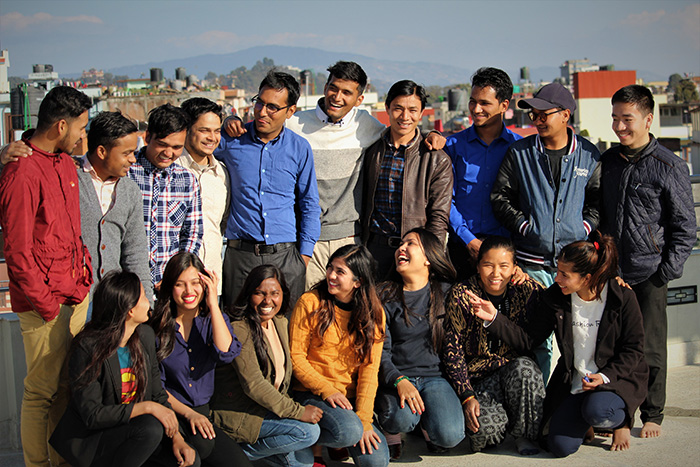 From left to right, standing: Ankit, Sushil, Kamal, Diwakar, Saroj, Prashanna, Rajen, Samir, Waro and Pawan.
Kneeling from left: Sushma, Puja, Kabita, Anuja, Monica, Maya, Sumi
The Chelsea Center's staff has been patiently hand crafted over the years under the expert and passionate guidance of former Director Hillary Bernhardt and present Director Prashanna Bista, shown standing in the white and grey sweater.
Many talented people apply to teach at the Chelsea Center and to be awarded a position is truly a high honor. The teachers are a family of dedicated professionals with the common goal of making sure the adult education students and those younger Papa's House and community students develop a passion for learning and a thorough understanding of the subjects.
The CECC delivers top level academic teaching and gives equal weight to life skills and experiential workshops woven into a tight seven-day schedule that includes Saturday morning experiential outings for rotating groups of children.
The Chelsea Center is a vibrant and inspiring concept in its eighth year of teaching women in the community and tenth year of serving the children of NOH.