About Hari, from an update written on Monday, August 10, 2008: 
It is all too easy to overlook the remarkableness of some people. Hari Nepali is a good illustration; he is one of those who in his quiet way keeps the roof of a small society from sagging by his constant cheerfulness and good energy. Hari spreads himself out well; he is always there in any group, a little on the periphery, watching and smiling. You don't always know he is there until your gaze is drawn to the emanation of joy from the little guy whose smile is contagious. Hari was part of the six boys and six girls that Nepal Orphans Home rescued from a small orphanage abandoned by those in whose care they had been assigned three years ago next month. All 12 of these children have contributed so much to Papa's House and are exceptional in many ways. Some are very talented in sports, or school work; some in overcoming physical challenges with humor and determination; Hari is a natural at building others' confidence with an encouraging smile in the most sincere way. Ask others what they would like to be when they grow up and you will see their eyes, like a magic Eight-ball, bring "doctor or social worker" hazily to the surface; ask Hari, and, his grin widening a bit, quickly replies, "bus driver!" I can see and hope that one day Hari will be our bus driver; Hari will shepherd our Papa's House children where they are going, swinging the door wide open from his seat and smiling his Hari smile down upon the next generation of Papa's House children stepping up and into his carefully driven bus. Hari Nepali, future bus driver for Papa's House. 

Hari in 2009

 Hari in 2006

Hari late in 2005

Hari on Bai Tika fall of 2008

Hari and his 11 friends when we rescued them in September 2005
More than seven years later Hari is about to complete class 8 with a great command of English and grades slightly above average. His academic accomplishments are noteworthy when you consider that he had never been in school before his rescue and began then attending an English medium school while not knowing any English at all. However proud of Hari I am for his academics I am more so for the truly fine person he continues to be. There is no pretense with Hari; he knows how to be happy and how to make others happy.
Last month I asked Hari if I could interview him, which he found pretty comical. "Why would you want to interview me?" he asked with his disarmingly sincere grin before we sat on the steps one Saturday for an impromptu session. Hari has changed so very little from the Hari I wrote about above, but here is the conversation we had. I asked questions and he delivered off the cuff responses without much elaboration.
What do you remember about your time before coming to live at Papa's House?
"I think that I was a little bad in my village and then in the home I was sent to."
What have you learned since joining our family?
"I have learned what respect means," he hesitates. "I have learned to love and be loved by many brothers and sisters."
Tell me some of the things you might want to be when you are finished with school?
"I would like to play football for the Nepal National Team and also to have my own shoe shop."
(Hari presently is one of a dozen children making all our shoes and selling them to outsiders as well.)
How do you wish to accomplish this?
"I will learn about business in college and then open my shop."
When do you plan to have a family?
"When I am 30-35 I hope to have a wife and 2 children, one boy first and then one girl."
What qualities would you wish to have other people see in you?
"That I try to be helpful and respectful to all others."
How do you see yourself?
"I think I need to be better at caring for others and to help others to be more confident."
Can you give me just one word that describes for you living at Papas House?
Hari smiled and looked heavenward for a few seconds then lowered his gaze to me and said, 
​"Truthfulness."
I was still contemplating that one as Hari stood and brushed off his pants and said, "Thank you Papa, is that all?"

Hari being interviewed in early January 2016
---
Christmas 2015
Christmas Eve and Christmas Day at Papa's House
| | |
| --- | --- |
| Pramila and Urmila | Asmita and Salina |
| Sima and Saroj | Manisha |
| Ishwor and Ashok | Saraswati and Anisha |
| Older girls dancing on Christmas Day | Sujan and Kajul exchanging Secret Santa gifts |
| Sujan patiently waiting to hear his name | Gita and Sarita |
The time leading up to Christmas this year was much more relaxed and enjoyable with a further division of labor and a cut back in gift giving and expectations. The children focused more on making special gifts for their Secret Santa sharing and on the program they would perform on Christmas Day.
Christmas Eve is always the highlight and that will never change; the environment always becomes charged with the children's heightened sense of family, caring and the mysteries of the holiday. There is a touching reverence in their eyes and voices as they sing Joy to The World and Drummer Boy in one voice; the air is filled with a solemnity and peace while we make our way through the 4 or 5 songs that flow freely, though inaccurately, from our sporadic rehearsals. As has been tradition for us, after a couple of hours of candle lit fun and hot chocolate prepared over a wood fire, (still our only cooking source), we left Papa's House grounds in a long line all holding candles and singing as we made our way to the first house, Anita Mahato's Imagine house and bid goodnight to the girls and staff who live there. This procession continued until we were back to Papa's House with only the girls and staff who live there. On route much of Dhapasi comes outside to wish us a Merry Christmas, many more this year as 185 of the women in the village feel a stronger connection to us as they come to our Chelsea Education and Community Center every day for free lessons in English, Math, Nepali and Computer. As we pass the Skylark School's Hostel we are showered with colored confetti painstakingly cut, but freely tossed down upon us from the 80 students living there.
Once home in their houses the children have their own traditions to uphold; these are a little different for each house and testify to the unity of each family unit.
Christmas Day this year differed in not having all the children's gift bags scattered across the frozen lawn. While the children, slept each house manager placed all the gifts under their own family decorated tree. After a leisurely morning in their homes the children and staff all assembled at Papa's House for their Christmas program and to enjoy a delicious meal prepared by all the staff and many of the girls in their own homes earlier in the morning and brought to share.
New stockings were made this year by our tailoring girls; the size I had suggested became a challenge to fill, but they were and then Santa managed to place or hang these in every room for the children's awakening.

​Stoking the magic a few days before Christmas
Another wonderful Christmas come and gone in a year of adversity and triumph and above all sharing and comforting one another while the grounds continued rumbling beneath us. 
---
14 Days
We frequently offer the children essays to write and most all enjoy entering the contest. Our most recent one was "An asteroid will be hitting the earth; the planet has 14 days left.  How will you spend your time?"  The children's essays were impressively well thought out and creative, some humorous, others beautiful, and very touching. Many of the children wished to spend time with elderly people to learn what it is like to grow older; there were some who wished to create something that would live on after them, and in many cases this involved making memories for others to remember them by. Many would busy themselves trying to find people from their past to say thank-you or I am sorry, but all said that when time was almost out they wanted to be with their NOH family because this is where they know love is real; they want us all to be together in the end and together they will not have any fear.
The winners who were chosen with the greatest of difficulty according to the judges are, shown by house with their judges:
| | |
| --- | --- |
| Bimal first, Tilak second and Nama third | Sapana first, Kajul second and Srijhana third |
| Mary second, Sita third and Sumitra first | Pramila third, Urmila first and Samira second |
---
Dawn Kumari
Dawn Kumari Gurung has been with me from the very beginning. She was the cook and Didi in the first orphanage that I found and she helped me in our efforts to free the children from their hideous life. We have been through wonderful times and times of unimaginable nightmares together; and in all times she has been solid as a rock, calm, pragmatic and determined. I don't know of anyone who works harder than she, in illness and in health, she simply refuses to stop. In April when the earthquake came it was at tiffin time and I was cooking. Once we had collected all the children from all the homes and calmed them on our large playground, suddenly home to all our neighbors, she and I went about fixing food for everyone, shoulder to shoulder, in silence, both knowing that we needed to be the ones to keep the children safe, to ease their fears, to get a routine restored, to smile and laugh again and joke with them about it. Dawn Kumari has always been my anchor, a place to find resilience and resolve.
| | |
| --- | --- |
| Dawn Kuamri Christmas 2005 with Kanchi (Sujan now) | Christmas afternoon gift boxes piled high |
| Dawn Kumari with one of our 37 children in 2005 | The Didi's in our first Home, D.K. 4th from left |
| | |
So it was with great pleasure that we surprised Dawn Kuamri after lunch one day with a tribute to her over 10 years of quiet performance, always shoring up the homes, each and every day, never seemingly put out by the hardships life in Nepal renders more often than blessings.
---
Quilts
| | |
| --- | --- |
|  Quilts made by Silke Steuxner | ​​ Children of the Winter with their warm rewards |
Late last fall we received a shipment of absolutely stunning quilts by professional quilter Silke Steuxner. Silke had only heard about us from friends and had become a FaceBook friend to NOH and Volunteer Nepal and this was enough to inspire her to create these beautiful quilts, over a year in the making.
We had been trying to decide how to distribute them and settled upon having all of the children vote for the one child that, since winter began, has been the most helpful to the house managers and the children within. The four winners pictured above are Anupa from Harmony House, Anu from Sanctuary House, Kamana from Imagine House and Roshen from Possibilities House. There were other smaller quilts as well which went to our smallest children. There will be more "Children of the Season" though never again prizes as great as these.
Silke has recently returned from a quilting competition in Japan where she placed second. NOH has been blessed by its many friends and their special way to reach out to the children.
---
Carlyn Doan
Carlyn Doan is a volunteer from many years ago who returned to Nepal this year with her sister. Carlyn has been supporting a young man, now in college in India, since meeting him as an orphan in one of the orphanages that we were helping then and where she did her placement. Both Bir Jung and Carlyn have done very well in the years in between and Bir Jung has a great future ahead of him because of her.
They came on a Saturday morning bringing dozens of t-shirts and tie dye materials and taught the children tie dying. The caliber of our volunteers has always been very high and they continue to affect the lives of those they met here for long after they have returned home.
| | |
| --- | --- |
| Carlyn arriving at the gate | Suman dipping his shirt |
| Samira smiling as always | Rita and her creation |
---
Chelsea Education and Community Center
Our Chelsea Education and Community Center, founded by Glenn Detrick, has a new Director, Michael "Abraham" Triozzi. The former Director of Volunteer Nepal returned to us to serve while awaiting his induction into the Peace Corps this fall. We have expanded our Adult Learning Center to include Nepali and Conversational English to supplement the English, Math and Computer literacy courses that began almost a year ago. 185 women now have daily classes with us.
Our children also continue to develop enriched knowledge of math using the online Khan Academy math program and various computer language and hardware courses. Tailoring is a staple that continues to turn out very accomplished seamstresses. We have six girls who have formed their own tailoring business and, when not working for us making uniforms, curtains, sheets, pillow cases and the children's Kurta Sulwars, they receive orders. Thus far they have sent Kurtas of their own design to Germany and Australia. Two of these girls also manage a local tailoring shop. We are very proud of what the CECC has accomplished over the years for our children as well as the community; the difference it has made to each facet is one of the very best of the many outreach programs of NOH.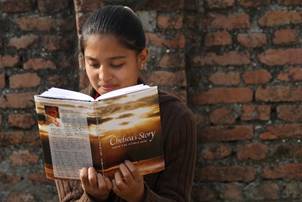 Anupa reading a collection of stories compiled by a volunteer working through the CECC,
and Puja reading "Chelsea's Story" one Saturday afternoon.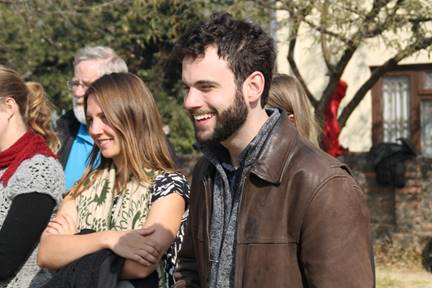 CECC Director Michael "Abraham" Triozzi
---
Shriners Children's Hospital
On January 27th I, along with Anita Mahato and Hope boarded a plane bound for America. Hope had been accepted as a patient at Shriners Children's Hospital. This is one of the finest medical facilities anywhere and they offer their services for free to children from all over the world with serious medical situations.
I am writing this update from Boston, Massachusetts, where we have begun our work with Shriners. On Thursday morning, February 25th at 8am, Hope will undergo revision surgery. She will remain in the hospital, with us, for two days and then be able to return home to my brother Bob's House in Jamaica Plain, for an estimated three weeks' recovery.
We will then go to Branford, Connecticut, and be received by NEOPS, the leading prosthetics device makers in New England, to be fitted with state of the art prosthetics. Both Shriners and NEOPS accept patients like Hope for life. As Hope grows she may require more surgeries and she will need larger prosthetics every eighteen months or so.
We left for America early enough so that we could visit family and friends from Florida and on our way up to Boston. This opportunity for Hope is a dream come true for all of us at Nepal Orphans Home. Hope is a truly remarkable little girl who has further galvanized our very large family and opened hearts wherever she goes.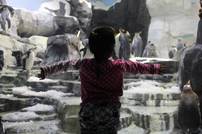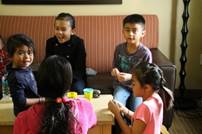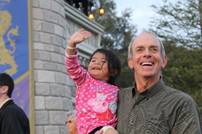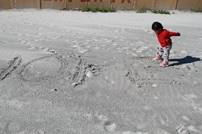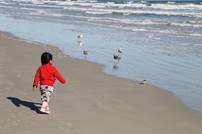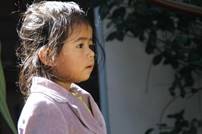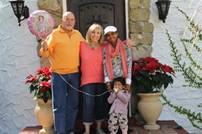 ---
Papa's House
We have five weeks left of school this year. In another two weeks our twelve Class 10 children will leave school and do home study in preparation for their final exams that will allow them to proceed on to college. Last year only 43% of all students in the country passed the exam. In the history of NOH we have had only one student not pass the exam, but she did so the following year. We have had three students not qualify to sit for the exam 5 years ago but they have since all passed it in the first division.
Twelve students this year will join last year's four, the previous year's seven, the year before four and the year before that our first. Of those sixteen students one dropped out after two years in pre- engineering, one has finished and now works as a Volunteer Coordinator for Volunteer Nepal; three have gone on to university with one working part time as a guide for Volunteer Nepal and the others continue in college. When we send this year's twelve to college in late June they will make a total of 25 of our NOH children in college or university. The numbers begin to grow much more quickly thereafter.
Worry as all parents do about their children finding their way and being prepared, we have thus found it unnecessary. All of our children have fulfilled our expectations in their academic pursuits as well as following our suggested guidelines for securing part time work while in college and living successfully in the college transition houses we set up.
This year's twelve students sitting for their School Leaving Exam Certificate (SLC) are:
| | | |
| --- | --- | --- |
| Kamal | Pramila | Roshan |
| Sabina | Sushma | Rabindra |
| Purna | Khem Raj | Himal |
| Ishwor |  Kabita | Puja |
Each of these students has already proved to be exceptionally kind, caring and happy; several are class leaders, some academic leaders, others winners of superlatives or house captains chosen by their house mates for their helpfulness and ability to understand and get the job done.
It has in many ways been a much more difficult time for this year's graduates having lost so much school due to the earthquakes and political problems of Nepal. But I feel confident that when they sit for their exams in a little more than 3 weeks' time they will be the cream of the crop.
And that is it for this February update.
All my best,
Papa